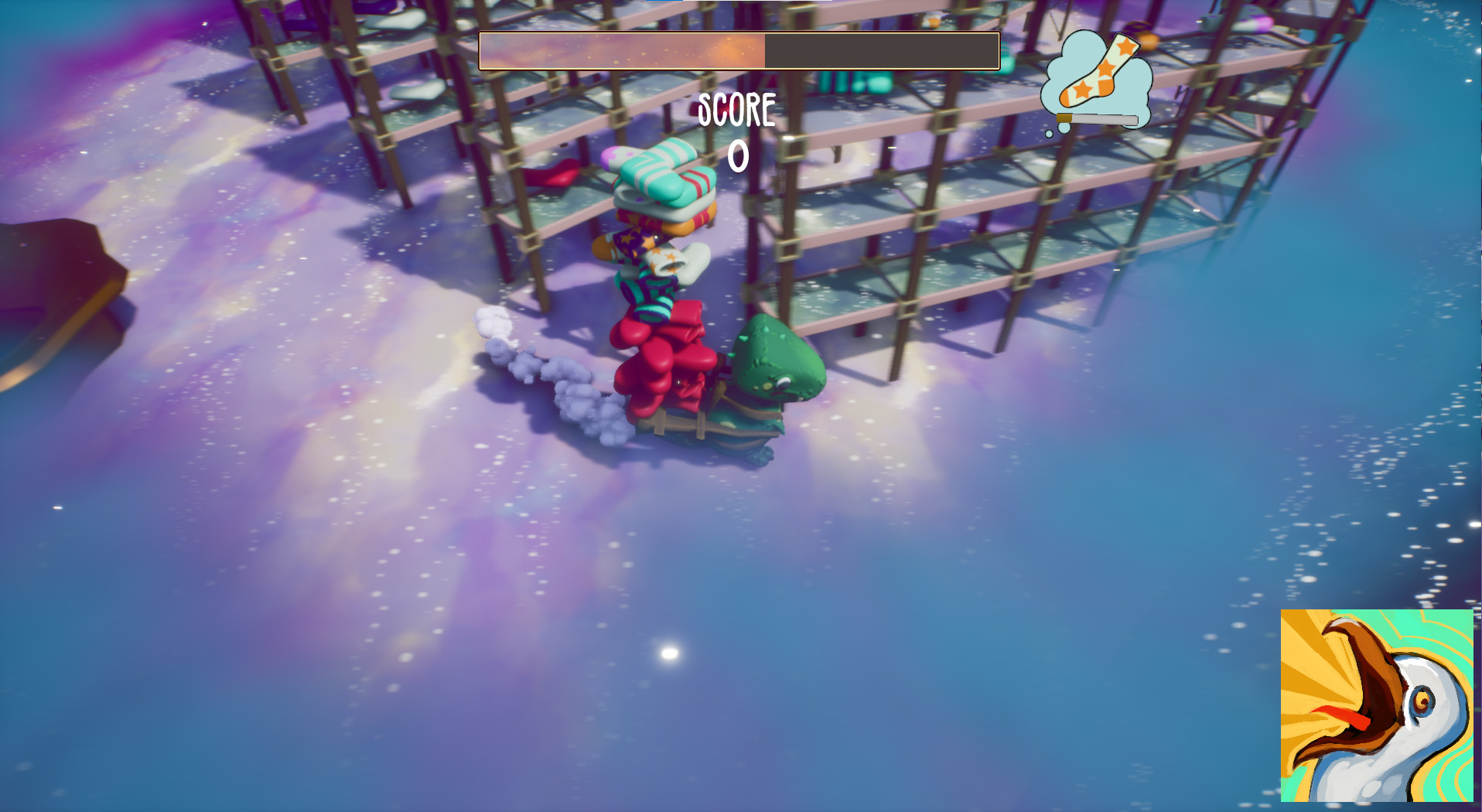 T rex and the stretchy legs
A downloadable game for Windows
The game is about a T-Rex taken from planet Earth before the big meteor impact that wiped them out. Rex T the T-Rex can save the planet by taking care of the sock warehouse. He is forever trapped to deliver socks from the lost socks dimension. Collect and complete as many orders as you can beware! The shelves are wobbly!
Team Members
Lotta Andriesse - Artist
Jayce Rettob - Developer
Jori Kamp - Game Designer
Alain Kossen - Developer
Download
Download
T_-_rex_and_the_stretchy_legs
117 MB
Install instructions
1. Requires a controller
2. Unzip the zip

NOTE: If you don't have any UE4PrereqSetup installed before go to:
- Engine\Extras\Redist\en-us\UE4PrereqSetup_x64.exe
3. Launch ggj2021.exe.